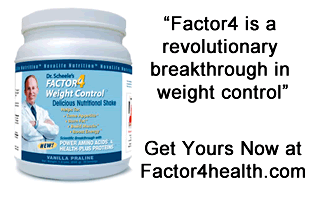 HHS Healthbeat says maintaining a healthy weight, eating right and exercising help maintain low blood pressure as you get older.
Factor4 Health can help. Dr. George Scheele, The Good Doctor
Learn more at www.factor4metabolichealth.com
————————————————————————————————————————————
The Midlife Heart Crisis
HHS Healthbeat says that "Changes in blood pressure, particularly changes in early middle-age, have a long term effect on your cardiovascular risk. Individuals who maintained low blood pressure had a much lower lifetime risk of cardiovascular disease, coronary heart disease and stroke."
George Scheele, The Good Doctor
Learn more at www.factor4metabolichealth.com
National Wear Red Day
February 7th was National Wear Red Day. Show your support for women's heart health by wearing red.
February is also American Hearth Month. Learn more about how HHS celebrates heart month, and how the HeartTruth campaign is raising awareness of heart disease among women.
HHS Healthbeat (February 7, 2012)
Watching weight gain?
A study indicates young women don't always realize when they've gained weight. Researchers at the University of Texas Medical Branch in Galveston saw this among 466 women with an average age of 25, who did six-month checkups in which they reported whether they thought they had gained weight. But the researchers say some gained more than 10 pounds without realizing it.
Researcher Mahbubur Rahman points out that letting body weight grow above normal has health risks:
"If they can keep their body weight normal, their risk of cardiovascular diseases, diabetes and cancer would be much lower, and quality of life would be much higher."
The study in the Journal of Women's Health was supported by the National Institutes of Health.